BRV meeting, Monday, Jan.28, 7:00 p.m.
Clara Barton Center 7425 MacArthur Blvd, in Cabin John. MD
Photographer Kent Mason will give a presentation showing the images he captured in the backwoods and on the rivers in West Virginia's Alleghenies, including the Dolly Sods wilderness area and as well the Cheat River canyon.
First edition of the BRV 2019 trips calendar now posted
Please help seed the schedule with target desintations for annual and dealer's choice desires. Email Mike or Beth to update the schedule.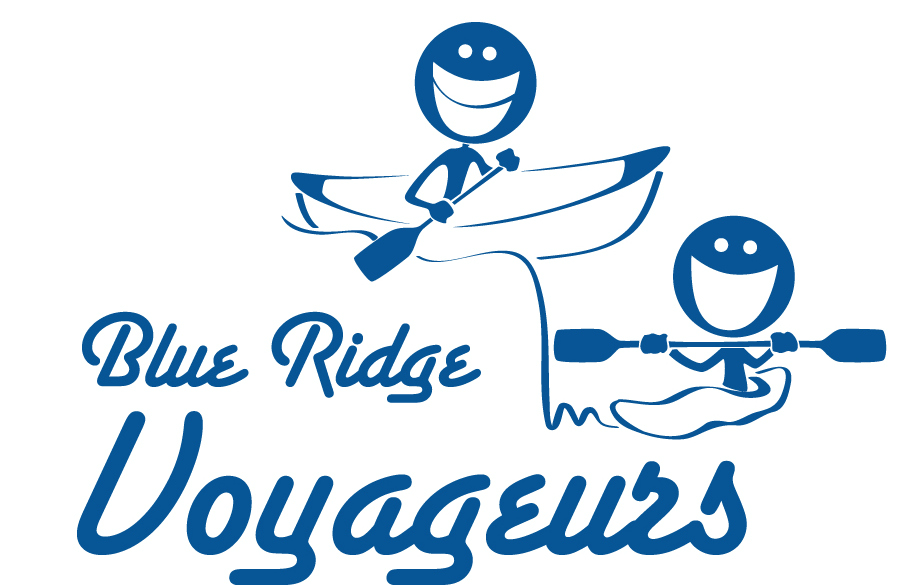 New BRV Logo and Boat/Car Stickers
The oval stickers a re designed to be place don boats or car bumpers. They replace the classic design, which depicted BRV founder Roger Corbett as an Indian voyageur against a Blue Ridge Mountain backdrop. Unfortunately, the art work for that design has long since disappeared and the only versions we can find are of unreproducable size/resolution. [Read more | order stickers]