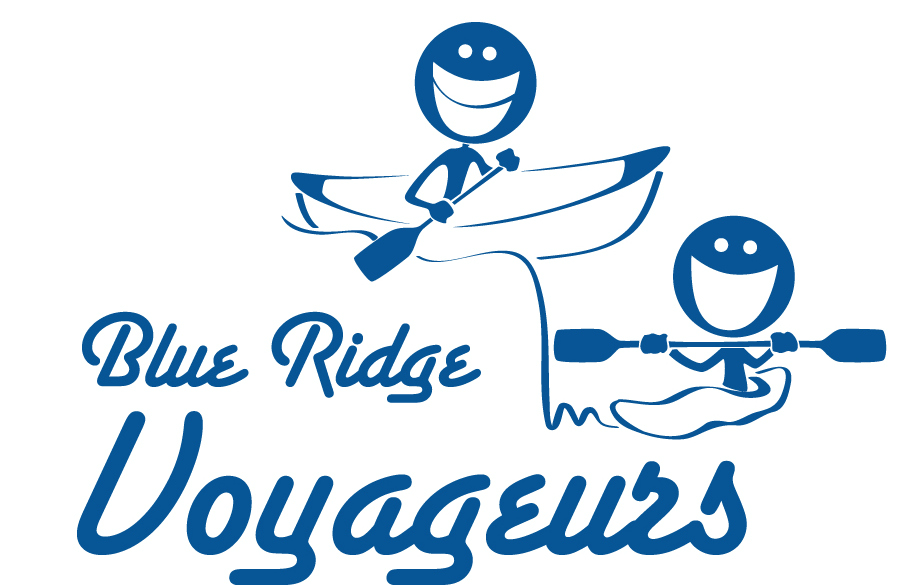 New BRV Logo and Boat/Car Stickers
At our January 24 meeting, the club passed out oval stickers to help promote the club OTR, at put-ins, and on the road.

The stickers replace the classic design, which depicted BRV founder Roger Corbett as an Indian voyageur against a Blue Ridge Mountain backdrop. Unfortunately, the art work for that design has long since disappeared and the only versions we can find are of unreproducable size/resolution. [Read more | order stickers]
BRV Meeting Mon., March 26
7:15 p.m., Clara Barton Community Center, 7425 MacArthur Blvd, Cabin John. MD.
BRV will host Dean Naujoks, one of the

three Potomac Riverkeepers featured in the film to be shown, and to answer questions about the film and the organization. The documentary, produced by graduate students at American University, presents the challenges to water quality and the impact on fishing and boating in three segments of the Potomac-including near the Bloomington section. This will be followed by a video on running the Potomac including Great Falls.