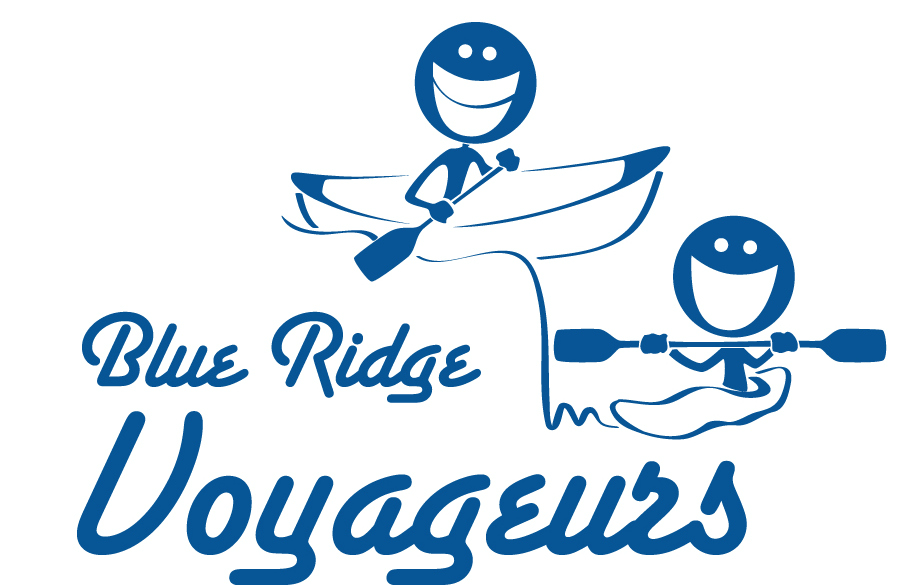 New BRV Logo and Boat/Car Stickers
At our January 24 meeting, the club passed out oval stickers to help promote the club OTR, at put-ins, and on the road.

The stickers replace the classic design, which depicted BRV founder Roger Corbett as an Indian voyageur against a Blue Ridge Mountain backdrop. Unfortunately, the art work for that design has long since disappeared and the only versions we can find are of unreproducable size/resolution. [Read more | order stickers]
BRV Meeting Mon., May 21
7:15 p.m., Clara Barton Community Center, 7425 MacArthur Blvd, Cabin John. MD.
The BRV will host Roy Sewell (https://www.facebook.com/roysewall/). Mr. Sewall was a director at Orbital Sciences, but in recent years has married his technical skills with artistry as a professional photographer and current president of the North Bethesda Camera Club. He turned his camera lenses onto his own backyard, the Potomac River. He has captured broad riverscapes, flora and fauna on the river, and human activity on and around the river including paddling and the C&O canal structures. Through his photos, he will help us see parts of the river we may miss. And as a past board member of the C&O Canal Trust, he can answer questions about those buildings we pass on the shuttle or on the way to the put-ins/take-outs.